Get the Best Tips in Paraphrasing Articles Online with Us!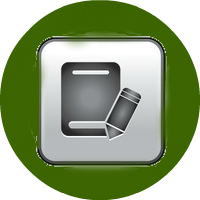 Many often have problems when it comes to article paraphrasing mainly because this involves a lot more than just expertise but also extensive writing skills. Paraphrasing is basically the restatement of original article but using your own words. It is therefore essential that you completely change not only the words but the writing style and approach. Paraphrasing an article is a lot more efficient when you avail professional help online with us as we promise more than just quality help but 100% satisfactory experience.
5 Effective Tips on Paraphrasing Articles
Paying someone else to paraphrase something may not be appealing to you, and maybe you want to learn how to do it by yourself as well. That's why we've made a list of tips that will teach you how to paraphrase an article like a pro so you can do it yourself by following the strategies experts in the matter use. Take a look:
Use synonyms: If you've ever wondered why so many news articles out there are so similar, it is because they are all almost the same, they just rephrase the articles by changing most words by synonyms. Synonyms are words that are written and pronounced differently but mean the same when used correctly. This means that changing words this way is not as easy as it seems. The right use of synonyms will make the content easy to understand, comfortable to read and without any wrong use of words. On the contrary, when you use too many synonyms, you may end up writing in unnatural English, hard to understand or just wrong. To avoid that, work with a dictionary at your side so you can use your words accurately.
Change word order: As you can't use synonyms for every word, you need to rephrase, changing the word order can be a perfect decision. It is safer than using synonyms as you are unlikely to create unnatural English, yet you need to be aware of grammatically correct sentences and proper syntax. Changing the order of words seems easy, but it is as hard as using synonyms, as you need to be vigilant about not using words in a wrong way. What you can do is to change the order of sentences clauses or the position of the nouns. Also, it is recommended to replace or cut some words, so the sentences have sense.
Play with grammar: By changing the grammar use of a sentence, paragraph or entire text, you will obtain better-rephrased material than just changing some words or reordering them. This is all about playing with the tense of the sentences, so if a sentence is written in passive voice, rephrasing it on active voice won't change the meaning at all but will make much easier to understand and efficiently rephrased. You can also do this the other way around, or play with different tenses in past tense, in participle, in future and so on. Another great way of doing it is by reordering adjectives, adverbs and other modifiers to use them as verbal sentences. However, this may be very hard for inexperienced writers or someone who doesn't understand English grammar. Yet, it can be pretty useful if done effectively.
Understand the material: Sometimes, what you need to do is to just change the words without having to pay much attention to details, yet it is essential to understand what the article is about. This way you can write in your own words about whatever the text is about and do it quicker and more accurately than just having to play with grammar, change words or reordering them. By understanding the material you also ensure that the rephrased content has sense and becomes easier to understand. Even, you can leave any irrelevant information out or add anything if needed when rephrasing, so it looks and reads better entirely.
Quotes and citations: For academic purposes, or just because you need to use a specific text or extract that can't just be copied – you can make use of quotes and citations. Not only it helps to maintain the source of the material to work as support it also helps to make the content more real and accurate, sometimes making it a lot more understandable than before. Rephrasing something doesn't necessarily mean changing the words and structure; it can also mean explaining something better and in depth by using the original source. Using quotes and citations allow people to define things better and have incredible support – it just needs to be done efficiently.
How to Paraphrase Articles Effectively for Quality Results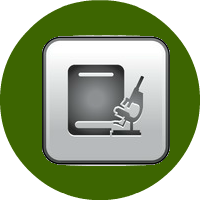 The best part of our services is that we only hire professional writers with vast experience and knowledge in paraphrasing. This, in turn, guarantees that your final paper will be paraphrased only by professionals that can guarantee the quality and excellence of your article. In fact, paraphrasing articles online with us is a lot efficient given that we utilize the latest tools and services in order to ensure your convenience. Unlike other services, our online rephraser services offer competitive rates that will surely allow you to save a great deal of money and time.
Avail 24/7 Help in Paraphrasing Articles from the Best Writers!
Aside from affordable rates, we also make sure that you will be able to meet deadlines. No matter how tight the due date, our writers will be working overnight just to ensure on time submission. We strive to provide you the best help on how to paraphrase articles online as we understand the importance of excellence. Our company can give you the best paraphrasing assistance online as to make sure that you will receive authentic and error-free papers. Need professional help in paraphrasing articles?
Make it easier for you and get started now and enjoy the expert paraphrasing services online with us!