Let Experts Rewrite Sentences for You Professionally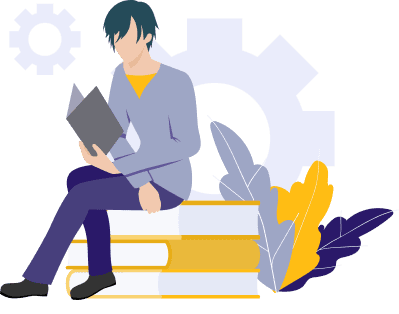 Just Ask 'Rewrite My Sentence' & Enjoy the Best Quality
Proven originality
While providing help with rewriting sentences, we strive to reach the highest level of uniqueness, proven by reports from the advanced anti-plagiarism software.
24/7 punctual delivery
Don't worry if you are running out of time. Just ask, ' rewrite my sentences,' and we'll bring you the best result even if there is only 1-hour left. 24/7 support is available.
Complete privacy
All information & details you share with us (personal and payment data, message content, finished orders) will remain confidential and won't be shared with third parties.
Money-back guarantee
Is something wrong with the current sentence rewrite, and can we not solve this issue? Feel free to request a refund, and we'll return your money without questions.
100% unique content with the key points maintained.
Logical, cogent, and harmonious text.
Fitting words, terms, and definitions.
Grammatical, syntactic, stylistic, and lexical correction.
Congruous structure, format, and citations.
Reference list prepared following the textbook.
Trust Us to Rewrite the Sentence and Get Only the Needed Results
Every effort we make to work on your order is aimed at achieving your success.

Too much matching content?
Retain 20% Off Online rewriting
They've Already Used Our Help With Rewriting Sentences
Have a look at what our clients say about our help with rewriting sentences.
brilliant job, thank you so much!
everything is as I wanted, fantastic results
Quality text was delivered before the deadline. Great work!
Customer #87324,
New Zealand
excellent work, thanks a lot
Customer #18288,
Australia
Excellent work, and very clear. Thank you very much
entirely satisfied with text I've got, blessings
Just 4 Simple Steps to Rewrite the Sentence Correctly




Fill out the order form
Provide us with as many details & specifications about the text as possible. You can literally say, 'please, rewrite this sentence for me,' and the specialist will consider such requests. Place an order, choose a writer for the task, and contact them directly to clarify details.
Pay for the service securely
Online payment you perform is totally secured. All the payment information is confidential & reliably protected, and it won't be shared with third parties.
Take control of your order
Communicate with the assigned writer directly to monitor the progress of sentence rewrite. While the expert is working on your order, you can also clarify details, add some new instructions or request amendments to make your text even better.
Download the rewritten text
When the expert finishes working on your order, our meticulous proofreaders check it to the compliance with your requirements & instructions provided. After, you'll be able to download the rewritten text, enjoying its rocket-fast delivery & 100% originality.
More guarantees you will get
24/7 support
Get help with rewriting sentences any time of day or night you need.
14 days of free revisions
Get your paper revised as many times as you need during 2 weeks.
Matching all the instructions
We do everything per your instructions to ensure the expexted result.
Welcome to the Website That Helps Rewrite a Sentence in the Best Way
Plagiarism is usually the most common reason people look for ways to rewrite sentences. However, this is not the only thing that makes you look for rewriting services. High-quality and well-structured content is always valued more than unreadable writing, and sometimes more effort is needed to turn an ordinary text into an epistolary masterpiece.
Platforms like ours, handling 'rewrite this sentence correctly' requests, perform a much more comprehensive range of tasks. Apart from un plagiarism, writing experts also do the following:
Change the structure of the text, making it more readable.
Provide coherence to the narrative, making it seamless.
Create a connection between individual text parts.
Proofread the written pieces and eliminate errors.
Bring writing to a single given style, adding a semantic load.
So you can get a lot more out of a simple sentence rewrite service, and we're here to help you realize its real possibilities and benefits.
Basic Requirements to Rewrite Sentences Correctly
To ensure that you rewrite content correctly, it's essential to check that the all of needed requirements were met. Thus, we recommend everyone pay attention to the following nuances.
Formality
Formal language is more difficult due to complex writing structures, infrequent personal pronunciation, and a lack of slang. Rewriting a sentence in such a style requires adjusting vocabulary depending on the level of formality. For example, it's about choosing between words with a different level of formality. Words like 'examine,' 'investigate,' and 'check out' are on different levels, and that's why 'examine' is preferred over 'check out.'
Examining the writing allows the writer to understand the formality level and find an approach to rewrite sentences correctly.
Structurization
Students usually express complex ideas when they work on academic writing. Depending on the subject and topic, the structure may change. The structure may change if you need to rewrite a sentence multiple times, making the text more unique. Anyway, the final purpose is to make it easy for the reader to follow the author's thoughts.
Unambiguity
Academic texts should have only one way of interpretation, which sometimes makes it challenging to rewrite sentences correctly. The writer shares thoughts and supports them with arguments, facts, and quotes, keeping everything in sequence. And any violation of this may lead to partial or complete loss of meaning, which is not allowed as it may ruin the whole writing. Thus, it's essential to keep the writing unambiguous when re-make it.
Adequacy
This point concerns the efficiency of the writer's and readers' communication. The more adequate the text is, the easier for readers to understand the central thesis. Consider this as well when rewriting a sentence that looks unique.
At first, noticing such moments may be difficult, especially if the topic is comprehensive. However, what if a student leaves this task to a professional that saves time and guarantees a good rewriting result?
How to Rewrite Sentences to Make Them Formal
It's essential to use proper grammar and terms. Formal writing does not allow slang, abbreviations, or figures to be used. So, it's the first thing you should know on how to rewrite sentences to make them formal. It also would be best to avoid acronyms like 'ad' instead of 'advertisement' or 'grad' instead of 'graduate,' etc.
Second, taking an objective approach is crucial when remaking a text. Use first-person or second-person constructions carefully. Often, there should be only a third person when you need to rewrite the sentence correctly in the formal text.
In addition, the rules of formal writing say that this requires long and complex text structures as well as passive voice usage. However, such practices change as writers rephrase the text. For the last ten years, a good approach has been avoiding passive voice. Moreover, complex constructions are harder to understand, so you may use them wisely. You can also try to ask to 'rewrite my sentence' someone from professional rewriting services to turn them into more straight lines without losing sense.
How to Rewrite a Sentence to Eliminate Monotony
An option of rewriting a sentence eliminates another issue called monotony. You risk weakening your writing if you overuse several words, subjects, or constructions. How to avoid such issues?
Replace the subject with pronouns and constructions that describe it. Mentioning a single idea three times in one paragraph may be too much. Instead, rewrite the sentence using a pronoun or phrase that gives an accurate description that makes sense. This example could be used for future writings to understand where to use replacements.
Mix sentence types if there are too many complex constructions. It's better to rewrite sentences, diluting the text with simple, compound, or compound-complex phrases. The optimal length of the sentence is from 15 to 20 words, so longer ones make it more difficult for readers to understand the writer's message.
Additional Tips for Effective Rewriting
Using several long constructions in one paragraph can make it challenging for the reader to identify the author's purpose. Deleting the needless words makes writing shorter and simpler without losing sense. So sometimes, rewriting a sentence means simply making it more concise.
Another issue to deal with is sentence fragments' presence. Phrases that don't have enough parts to form a complete construction may weaken the text. To ensure it's a complete construction, ensure that it includes core parts – subject and main verb. Moreover, it doesn't need to be long to have these components.
Take the Most From Professional Sentence Rewrite Service
When people search for ways to remake their texts, they run through all available options – free platforms, DIY, or a random website that helps rewrite a sentence. However, does it really help you achieve the desired result? This may not be so critical if you are writing an ordinary essay that does not affect the final grade, but there are more pressing cases. For example, you may need to ask someone to 'rewrite this sentence for me' in a dissertation or article that will be published in a peer-reviewed journal. And there has not to be any risk here.
Cooperation with professionals gives an understanding of what parts of the text should be changed and how to do that properly without losing sense. Then, after sentence rewrite, experts check the text to ensure it's grammatically correct, has the same length, and has higher readability and quality. Ultimately, you get the perfect result in the shortest possible time, fully meeting the highest quality standards.
Stop hesitating – ask us, 'help me rewrite this sentence,' and get your upgraded text effortlessly and on short notice!