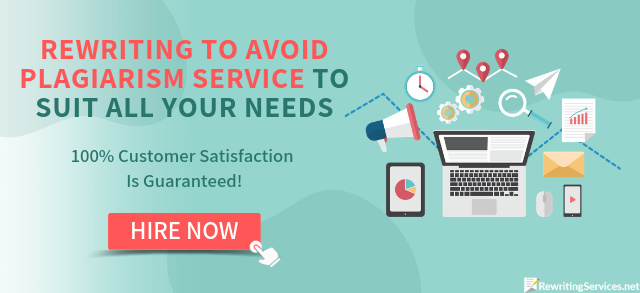 Reformulating is one of the best ways you could produce quality text. Some may do it loosely and some do it with utmost care and effort. Why? It turns out, all the information you have gathered comes from this. It is only natural for you to know what is plagiarism and how to avoid it.
Great Ways to Avoid Plagiarism: 5 Things Not to Do
Read below and see the 5 mistakes you may have been doing while making new paper and explore ways to avoid plagiarism:
1. You copied it – word for word
If there is any more dangerous than "copy-paste" it is copying the article word for word. It very dangerous mistake may take you to court. All of it happens at the moment people notice what you do instead of quality services. Of course, if you get discovered, you immediately lose credibility. As such, a different approach is needed to make the plagiarism-free paper. For example:
"The bird is on the loose."
You do not say the same thing with the same words. As much as possible, restate a text with synonyms which still has the same thought with the original line.
"He got away"
Here are some other tips in writing a good quality paper. Follow them completely and produce professional write-up:
Use synonyms of the key points
Understand the idea of the sentence before you do it
Use more powerful words than the original source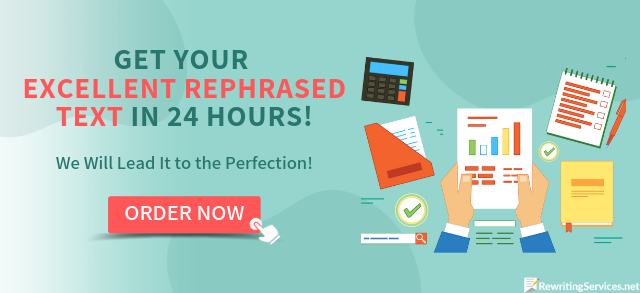 2. You did not attribute it to the owner
How do you avoid plagiarism? Consider the arising situations where you do not have enough to go on. Your source presents the idea perfectly. It prompts you to use the same wording, sentences, and paragraphs to say the thought. You may use quotation marks. However, never forget to attribute it to the person who you got the information from. It may be a link to the site, it may also be their names and universities. Knowing how to attribute your sources is like knowing how to say thank you.
"'Time is Gold' that is why you should learn today"
"You should learn today for the old saying goes: "Time is Gold"
Even if you were to quote ancient history, attribution is very important. Remember, saying you got your ideas from a source does not make you less of a writer. It actually builds your reputation up. Here are some attribution tips you'd follow to do it better:
Always have the name of the source. If not the name, then look for the site, the school, etc. Anything you could refer to as part of the original writer should do.
For scientific research, you should follow the different citations styles.
Don't quote without attribution. To whom do you attribute it, then? It takes effect unless of course, you are giving an example.

3. Bad rehashing
Want to know how can you avoid plagiarism? Remember bad rehashing? It works in the same way as the idea does. What happens here is you copy a sentence or a paragraph. Yet, you fail to rearrange the words, change them, or even make any kind of changes. When it comes to phrases, it is very important you get rid of copying whole phrases and sentences from the website and blog post. Unless you are quoting, you are pieces of advice to avoid it completely. Take the example below:
"Daniel lived in fear. He started losing grip of reality. Never wanting to see the days of 'morrow"
You need to eliminate all likeness of the sentence or phrase. If you did everything right, you will end up with that:
"Daniel was terrified and lost his mind. As a result, he did not want to last another day."
The greatest tip here is to get the idea of the passage. Take it and say it in your own words, however, do not change the meaning of the words. Once you do, you remove all the possibilities of plag coming your way. Here are some more tips to keep in mind:
If you were to copy a paragraph, paste it and work below it. You'd compare what you are writing and what your source is. After, you should see if you have any passages that resemble the original one closely.
Again, get the idea first. Once you master this, you could even get the idea from several paragraphs and condense them into a single paragraph.

4. You did not add things from yourself
You need to add more things to the source for you to be able to make it your own. Otherwise, they're better off reading the original article. In this case, you should try to add more ideas to the content you are making. It makes your paper better and more interesting. There has to be something new. As such, here some tips to keep your ideas fresh.
You just add a link to the site. One avoids all unnecessary attention and space wastage. Get on to the point immediately.
You dispute, support, or even debate the person who you based your information from.
5. You did not get the idea of the whole text
Sometimes experts tend to misquote a person. Some of these are even deliberately done. Either it's a way to shoot down competitors or to make themselves instantly famous. Here are some reminders to keep in mind:
People hate being misled. If you couldn't understand what you read, read it again.
Don't bash other people's papers. It is okay to dispute but never make them look seriously bad.
Respect other writers. The only you get the respect you want is by assuring you respect theirs.

Don't Copy-Paste the Text Directly – Make It Unique
Copying or stealing someone's content is considered as the unlawful act so you better learn how to avoid plagiarism. There are many well-known people who guide others and stop them from being involved in illegal activities. But what do we say when such people also rely on copying other's essays and publish it without any reluctance?
Have a look at few greatest people who didn't change source text without thinking twice.
Martin Luther King Jr.
Lots of people know well Martin Luther King Jr brought a major change in America and won a Nobel Prize. As Boston University he had been writing his doctorate and after submitting it, some parts were found plagiarized.
Jayson Blair
Jayson Blair is a famous journalist from New York city. Despite his main job, he also tried to earn some money from making new paper from the old articles. Among his articles, 36 out of 73 had plagiarized parts of the text. Unfortunately, after catching him on this action, his name became a synonym to plagiarizing.
Lloyd Brown
The editorial page editor of Florida Times-Union was Lloyd Brown. Dating back to 1996, it was revealed there were 3 incidents of plag and lack of proper attribution in many instances of his written material.
Kaavya Viswanath
The Harvard student in the batch of 2006 had got great popularity by her first book. The book was 'How Opal Mehta got kissed, got a Life and Got Wild". After a few years, many allegations began to spread their text has a lot of plagiarized text. The few portions of copied content badly affected her career.
Maureen Dowd
The famous columnist of the New York Times who wrote numerous columns to the date. This lady didn't bother herself with detailed
writing to
avoid plagiarism. There was an article written by her about Talking Points Memo Site which has many portions of plagiarized parts. This was a minor plagiarized content which hadn't any impact on Maureen's career. She continued to write articles for the newspaper. No other action was taken against Maureen as she was scolded publicly by their editor and was appended with the correction. There is another personality is known Fareed Zakaria who faced similar issue without any negative impact on their career.
The Bottom Line – Variety of Factors to Change the Source Paper
The well-known scandals of current times depend on numerous factors if the famous personalities caught by doing this. This could kill a career and could be a serious offence for such people as well.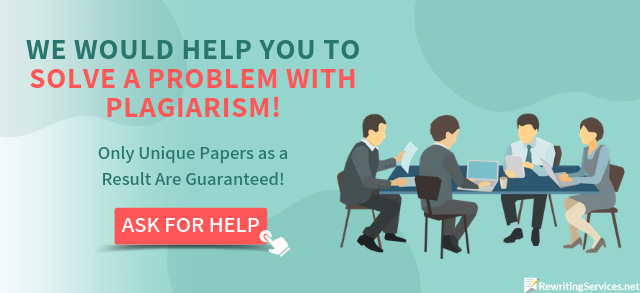 Benefit from Our Service Greatly
Probably, you have already spent too many time preventing your text from any plag and you are almost disappointed with the results. Don't be nervous! There are a great number of services which would help you with your article. But what is important – you should choose the best sentence changer to avoid plagiarism for your papers. Let us show our benefits and assist with your choice:
100% original results
Only qualified writer in the needed subject field
Always on-time delivery and following any required deadline
In our service, we have been writing fresh papers for many years and always get positive feedback from our clients. Read our benefits below to know what we would offer for you. Let us help you to reword sentences to avoid plagiarism professionally!
Every writer is highly proficient in the English language
We follow any required format and style and do not use automatic tools
We would write many types of papers: from essays to scientific researches
Want to make an outstanding text with the experts? Contact our team for the best deals and the best results!