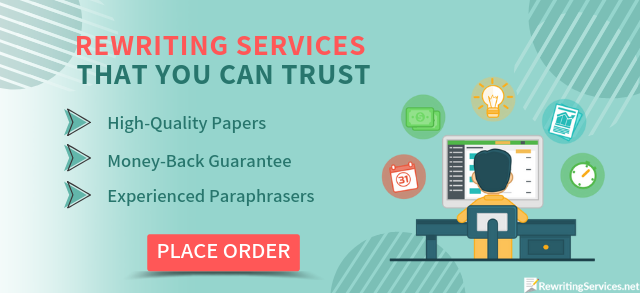 What Is the Best Way to Avoid Plagiarism?
Avoiding plagiarism is extremely important nowadays, not only makes the content look more genuine and be more engaging, but it helps in many other aspects like SEO effectiveness. And for this, paraphrasing is always the best idea. But doing it is not that easy, and sometimes become so challenging that getting to paraphrase an article entirely is almost impossible. Unless you know how you can approach the paraphrasing efficiently.
To avoid the nightmare of paraphrasing incorrectly, here's a list of 3 ways do it like a pro:
The easiest way to paraphrase something, just take the essential information of the original material and write your summary according to that, using your own words of course. It is a lot easier than other types of paraphrasing because with this one you don't need to consider unimportant clauses or different types of additional information that is usually added to articles to give support or to give some kind of background. You just take what really matters, what gives sense to the article and put it in a much shorter version with a more straightforward approach and an understandable style. The purpose of summarizing is to make it quicker, like placing the introduction and conclusion together to explain something without going into details. And sure, if the article was 1000 words initially, summarizing it will make it at least 500 or less. This way you create a much easier-to-read article while also avoiding plagiarism.
Changing the original words for new ones is another efficient way to paraphrase a text. By just replacing original words with synonyms you will make sure there are no similarities. This can be tricky though, as using synonyms to change some words without changing the whole meaning of any material is harder than it looks like. When you use synonyms, you need to make sure they are actually synonyms and not similar words with similar meanings. Using a word that's not entirely a synonym may eventually cause the article to be confusing to read, sometimes even unreadable or extremely uncomfortable to understand due to words that mean a slightly different thing that what you wanted to say. To avoid this, there's no better way than using a thesaurus or dictionary – so you can look for the meaning of words, which should be the same as the original ones, avoiding plagiarism accurately and efficiently.
Known as one of the most effective and useful ways of avoiding plagiarism, by citing text from a source and using it in its raw form but naming the author – you can explain anything you want with your own words and still have incredible readability without plagiarizing anything. Using quotes as a paraphrasing method gives the writer the opportunity to support any statement with the original idea, whether it is to provide more depth to a particular subject, or only to make it easier to understand. And this can be done without having to fall in plagiarism. However, it is utterly necessary to name the original author and publication, or else it may look like you're misusing the content. But that's easy, you just need to mention or attach the original work and author's name before or after using its content. After that, try to explain that text in your own words, or give a particular idea connected to the passage you've quoted. You can also do it the other way around, giving your statement or opinion, and then use quote or text from the original source as support. No matter how, always include the original publication details, so you don't fall in plagiarism.
As you see, paraphrasing an article doesn't have to be a significant problem if you know how to do it well. If you've wondered how you can avoid plagiarism, well, you may find these ways incredibly helpful. But remember, paraphrasing is all about making sure you don't have to look like someone who stole an idea. That's what these methods are for so you can use them without problems, as all of them are as effective as the other.
Best Way to Avoid Plagiarism Manually
Rewriting an article is not as easy as it may seem especially that you have to consider the quality and efficiency of your final paper. If you want to know how to rewrite an article manually:
Make sure that you read carefully the content of the original article.
Make your own interpretations and analysis in order to make it easier on your part to rewrite without worrying about plagiarism.
Start as early as possible; this way, you will have enough time in order to write your draft, proofread and even edit when necessary.
Remember that there is a huge difference when it comes to SEO article rewriting and copying; avoid plagiarism at all times as this could lower the quality and efficiency of your article.
Paraphrasing an Article: Made Easier with Our Help
Plagiarism is a common problem when you are looking for a paraphrasing service especially that it can be fairly easy to go beyond the limitations of effective paraphrasing and direct duplication of the content. When you are paraphrasing, make sure that you create your own version using completely different words. Paraphrasing is the best way that you can do in order to avoid plagiarism but still it is essential that you acknowledge your sources. When paraphrasing an article, it is important that you understand the boundary between plagiarism and crafting an entirely original content.
How Can You Avoid Plagiarism? Learn More Online Now!
Remember that plagiarism is a serious offence and if you want to avoid the dire consequences of plagiarism, you should be able to effectively paraphrase to avoid plagiarism. If you have poor knowledge of how you can paraphrase or how to write a summary on an article, it is best that you avail the services of expert writers.
Our company can provide you with the best paraphrasing help that will guarantee you original and error-free content. Paraphrasing an article is made easier when you avail our resume rewrite service as well as article rewriting service online as we promise you nothing but quality writing help anytime you need to.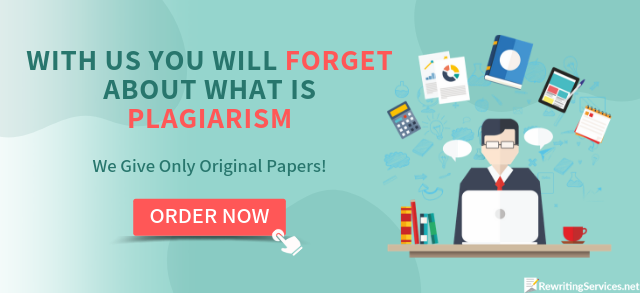 Reliable Article Rewriter to Avoid Plagiarism
Wondering how can you avoid plagiarism effectively and how to change wording to avoid plagiarism? We offer you the variety of services that will definitely rewrite to avoid plagiarism a lot easier and more efficient on your part. One of the main advantages, when you avail our services, is its availability given that we are open 24/7. In fact, our services are done completely online in which case there is no need for you to leave the comforts of your own home. If you need help on how to rewrite an article manually or want to order professional rewriting sentences online, we are more than willing to extend our services in order to provide you with the rewiring assistance necessary.
The next time that you are struggling with paraphrasing any type of documents, do not hesitate to seek our professional help online for rewrite paper to avoid plagiarism. We have the best team of highly qualified writers that are more than happy to extend their services in order to give you the top-notch paraphrased article. Paraphrasing an article with us is guaranteed to be hassle-free!
Want to know about paraphrasing an article? Get started now and avail the best paraphrasing services online with us!