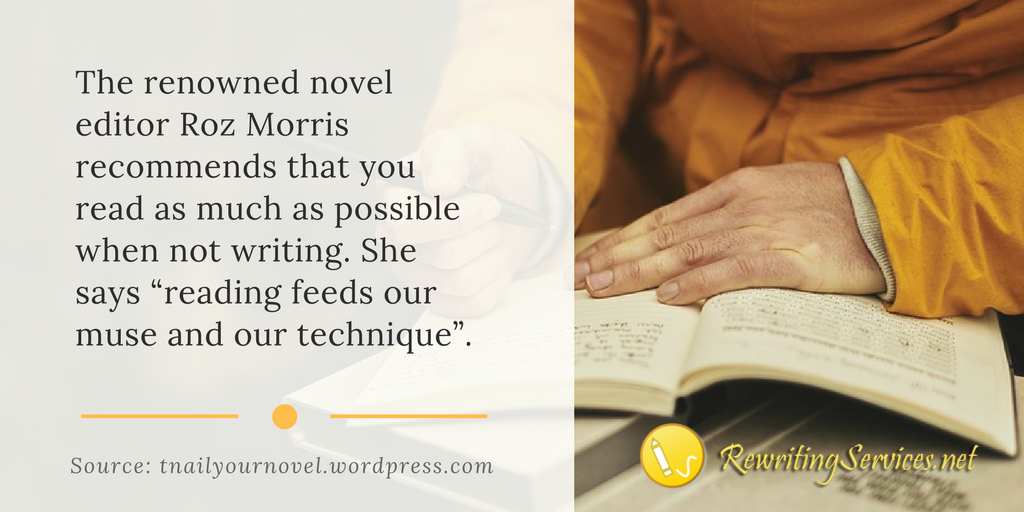 Rewriting a novel requires a whole new skill set which cannot be compared to that used when editing articles or short stories. It takes time to learn how to rewrite a novel properly, so you would do well to hire an editor to help you along in this difficult task. Read on to gain an appreciation of the immense job that awaits you and you will know how to rewrite a sentence and a whole novel or a book!
How to Rewrite a Book the Right Way
Naturally, you want your novel to amount to something in the world. It's a creative expression that you want to share with as many people as possible, but you'll have to get your work published if you hope to achieve this lofty goal. Here are 10 of the most indispensable tips as followed by all of our expert writers.
Learn to separate the words from the underlying story. There's a real and tangible difference between the words you choose to use and the actual narrative. After all, you must admit that it's possible to tell the same story in a number of different ways. When it comes to rewriting the book of your dreams, let an expert help you select all the right words and metaphors to tell your story in the best possible way.
Don't try to make your first draft perfect. Your initial text doesn't have to be a masterpiece, and that's a good thing because there isn't a single classic work of literature that was written all in one go and sent right off to the printing press. For the optimal results, you need to think about rewriting the book as a process of natural development from shaky beginnings to a refined and polished final version.
Distance yourself from your work for a while. Taking time off like this is a positive step in the right direction rather than a wasted endeavor. You'll be able to return to your text with a renewed sense of vigor and certainly a fresh point of view from which to approach your writing anew. If you're short of time, this is the perfect time to use our high-quality, trusted book rewriting (not just rewrite resume) service.
Read a few passages aloud. By doing so, you'll immediately get a sense of whether your text cuts the mustard after using a paragraph rephraser. Rope in a friend or colleague and get their opinion. While they might not be literary experts, they represent some aspect of your audience base so their thoughts are well worth considering. Successfully learning how to rewrite a book you've written has a lot to do with understanding when to take advice and what to do with it.
The renowned novel editor Roz Morris recommends that you read as much as possible when not writing. She says "reading feeds our muse and our technique". By reading, you're subconsciously absorbing different ways of creating a narrative that you can employ in your own work. Despite what you may fear, it's unlikely that you'll end up directly copying other people's ideas.
Make the most of a top quality book rewriting service like ours and allow yourself some downtime to work on another pet project. It's no good spending all your working hours analyzing and criticizing your book when you should be enjoying the process of writing down new ideas and stories. Let one of our professional editors have your text and you'll be amazed at what they can do.
Keep a list outlining the contents of your notes. As you find new things to change and rewrite, you would be wise to maintain a checklist of these items. You don't want to be frantically searching through your pages and pages of notes looking for a single line of text that you can't remember.
Your first rewrite will not be your last. Once you've completed your second draft, even if you did use a good rephraser, you might be tempted to think that you're done, but you aren't. Our editors say that it's always best to read and re-read your text to look for errors in continuity or mood amongst other issues. You want to be certain that you get the atmosphere exactly right.
Consider each individual scene and its effect on your story's overall forward motion. You can map out each scene and see how it relates to the others around it, thereby bringing into focus the general direction of your plot. An expert editor can help you with this stage of the creative process if it's something you struggle with.
Know when to stop. It's all very well and good being told to chop your manuscript up into tiny pieces and deconstruct every little thing, but there's a limit to this task. There's a line after which the process becomes destructive rather than constructive. Use a professional editor to help you delineate the whole thing.
We offer you a unique rewriting a story service for all your book-related needs. Our experienced editors will work through your manuscript with a fine-toothed comb, making sure your writing flows smoothly even if this involves extensive paraphrasing to generate a wholly new text.
All of our editing work is proofread by a second professional who will also format your text to make it look it's finest. If you're stuck learning how to rewrite a novel you've painstaking written over months and months, our top editors can ease your burden.
Also, feel free to leave a "rewrite my paper for me" request in case you need help with academic rephrasing. We are so sure of this that we offer a full money back guarantee with every order you place.
Hire an expert editor who will show how to rewrite a novel in the best possible way. When you work with us, you won't look back for an instant.