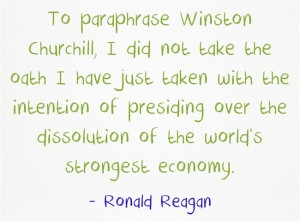 There are plenty of things out there that are easier to learn by seeing them in action than by giving intricate or complex directions, and paraphrasing is one of them. Paraphrasing can seem simple until you have to attempt to paraphrase something complex or intricate, and that's what makes rewriting articles such a challenge. Using specialized or technical jargon makes it tougher to reword something or find a way to say something in a different way, but that doesn't mean that it's impossible. We've provided a paraphrase sample below of a scientific document to give you an example.
Work at Home MLM Business Opportunity
Original: Is the MLM business opportunity better off worked at home or what?
MLM is a legitimate and potentially lucrative way to work from home for your own MLM business opportunity.
By directly selling products while creating your own upline downline, you can work your MLM business opportunity part-time, from home, and at in your own hours. Even with all the potential for making money, you should decide, though if an MLM is for you.
Many people are blinded by all the benefits of an MLM when determining if this type of business is right for them. You do not need to have a college degree or any experience to get into the industry.
The products are already manufactured and are usually shipped by the company directly to your customers. Plus, you choose your hours and your work location. In fact, many MLM business opportunities are taken by people who work from the comfort of their own home.
Other benefits of an MLM business opportunity that is worked from home is that you have leverage; you continue earning commissions on a single effort. You do not need to come up with your own business or marketing plan, because the company does it for you. Also, recruiting and training systems are provided for you by the company.
Despite the numerous benefits, MLM businesses do come with some downfalls.
For instance, you usually start of marketing to family and friends. This is especially so if you are just starting your work from home MLM business. This can create some friction and alienation, especially among people who are more acquaintances than close friends and family.
The work is selling, so you need to have a pretty strong backbone, as many people will tell you, "no" instead of the much-coveted "yes". Therefore, it takes a lot of effort and motivation.
In order to make the most potential income, you need to continuously recruit new representatives. Plus, if you are working from home, your MLM business opportunity require that you purchase a certain amount of product each month or quarter, adding in a financial commitment.
Working at home works for some people. But other people find that it takes a great deal of discipline and motivation to get the job done without being easily distracted. Before you decide to take up the MLM business opportunity and work at home, make sure that you get all the information that you need to make an informed decision.
So weighing out the good and bad, is MLM for you?
Well, if you are a self-starter with a lot of energy and motivation then it is a good start. If you have leadership skills and can set goals and meet them, then MLM might be for you, too.
MLM people have great people skills and are self-starters. They have strong powers of persuasion and can influence people easily. They also have an ability to guide and encourage others to work the program.
An MLM business opportunity is an ideal trade to run on the Internet and work from your home. If you have the personality to run this type of business, then it could be the perfect opportunity for you.
Just make sure you watch out for MLM scams and do your research before joining. Then take advantage of the MLM opportunities that await you. Try working at home and see how well it suits you.
Paraphrased:Is it better off for Multi-level Marketing (network marketing) business opportunity to be worked at home?
Besides being legitimate, network marketing is a potentially profitable business opportunity involving working from home.
Through direct selling of products to the customers and creating a network by recruiting more members, one can work on his/her Multi-level Marketing (MLM) business opportunity part-time, from home and at his own convenient time. Making decision on whether you can really manage MLM is necessary even with the potential for making money.
Normally, MLM or network marketing benefits blind many individuals when deciding whether this kind of business is suitable for them. Getting into this industry does not require any level of experience or college degree.
The company involved usually manufactures and directly delivers products to your clients. In addition, as a MLM business owner, you select your own location and time to conducting the business. Actually, network marketing business opportunities are owned by individuals working from their homes.
Additional benefits for a Multi-level Marketing business opportunity that is operated from home are as follow: there is leverage; there is continued receiving of the commission on a single effort; the company comes up with a marketing or business plan on behalf of its members; and the company offers training and recruiting systems to its existing representatives.
Even though MLM businesses have several benefits, they also have some drawbacks: For example, in case one start the MLM business from home, he/she will begin marketing to friends and family members. It is likely for this to generate some friction and hostility, particularly amidst individuals who are more of colleagues than close family members and friends.
Given that MLM business involves majorly selling, having a pretty tough backbone is necessary as a number of individuals will say "no" instead of a much desired "yes". Hence, motivation and effort are all it takes to run an MLM business.
Continued recruitment of new representatives is necessary for one to make the most probable salary. Moreover, MLM business representatives working from home need to buy a particular amount of products monthly or quarterly, totaling in a financial obligation.
Some individuals find it easier to work from home, but other discover that getting the job done minus any distraction requires great motivation and discipline. It is essential to get all the necessary information before taking up the MLM business opportunity, so as to make the right decision.
Considering the bad and good, is MLM business opportunity suitable for you?
MLM is suitable for you if you possess leadership abilities and capable of setting and meeting goals; and you are a self-starter with great motivation and vigor.
Network marketing individual is capable of guiding and encouraging others to work the program, possess the strong power of coaxing and can easily influence others, and they are self-starters and have excellent people skills.
Network marketing business opportunity is an ideal job to conduct from home and via the internet. This could be the ideal opportunity for you, in case you have the necessary personality to manage this kind of business.